You have two options to speculate on the cryptocurrency price: you can either trade them through a broker, or buy them and sell them through an exchange.
You'll find many derivative products when you trade cryptocurrency with a broker. You don't own crypto currency, but you can trade derivatives to make it more attractive. However, buying cryptocurrency from an exchange will allow you to own and keep the coins.If you are new in trading then you can join demo trading brokers. We'll show you where and how to buy or trade cryptocurrency in India, as well as the benefits and pitfalls.
Where To Buy And Trade Crypto
It is crucial to differentiate between products offered by cryptocurrency exchanges and brokers. Depending on many factors, where you place your trading funds will depend on:
There are many types of cryptocurrency coins available: A broker or exchange may offer the cryptocurrency you want to trade.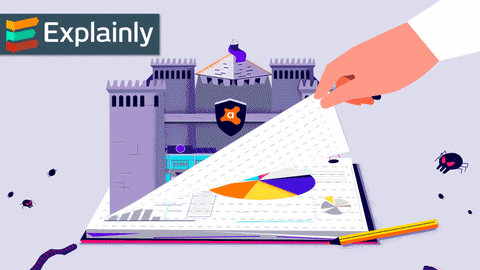 Trade Term: The term for which you intend to keep the position or cryptocurrency coin.
Ownership: You can own the coin, or place a bet on its price movements without actually owning it.
Availability: Find out if a currency trading broker or exchange is available in the country you reside in.
Let's first clarify what a crypto broker is and what a cryptocurrency exchange is.
"It is not the strongest or the most intelligent who will survive but those who can best manage change." – Charles Darwin
Cryptocurrency Brokers
Brokers are used by traders to purchase and sell cryptocurrency derivatives contracts. They do not have the actual cryptocurrency. Because cryptocurrency derivatives products can be considered speculative "betting,"
The traders do not own crypto coins and they can profit from the price rise or fall of that cryptocurrency. These derivative products include.
Video Credit – ClayTrader
Crypto CFDs: Contracts-for-difference (CFDs) that allow traders to speculate on the rise or fall of a digital asset's price. Although the margin requirements of the broker will determine the trading range, the trader can still close the contract at any moment. CFDs also include commodities such as precious metals.
Crypto Futures: A broker enters into an agreement where traders are required to purchase or sell cryptocurrency at a specific price at a future date.
Crypto Options: These are similar to futures but the trader is not required to buy or sell. Options allow traders to withdraw from contracts at the cost of losing the options premium, which is essentially a deposit that pays for the option.